Firstly, what is a PNG file?
A PNG file is an image file that has no background. So rather than seeing your product on a white background, it could be placed onto any colour background.
So, why is a .png file useful to my business?
You're not limited to just a white background! Now, don't get me wrong, having your image photographed professionally on a white background is invaluable for online shopping. But with a .png file you get the option of variety and diversity!
Why would I use a PNG instead of JPEG?
Let's say for example you have a beautiful product shots on a single colour background, it fits perfectly on your website shop because it was shot to fit that. This image is so great, you also want it on your website homepage banner, your Facebook cover photo and to post it as an Instagram post. But it doesn't fit or scale properly to all those sizes.
This is where a .png file is SO useful. You create the image size you're after, whatever background colour you want, drop your PNG file in and scale it to fit whatever size you want! Let me show you…
You can use PNGs on any colour you like!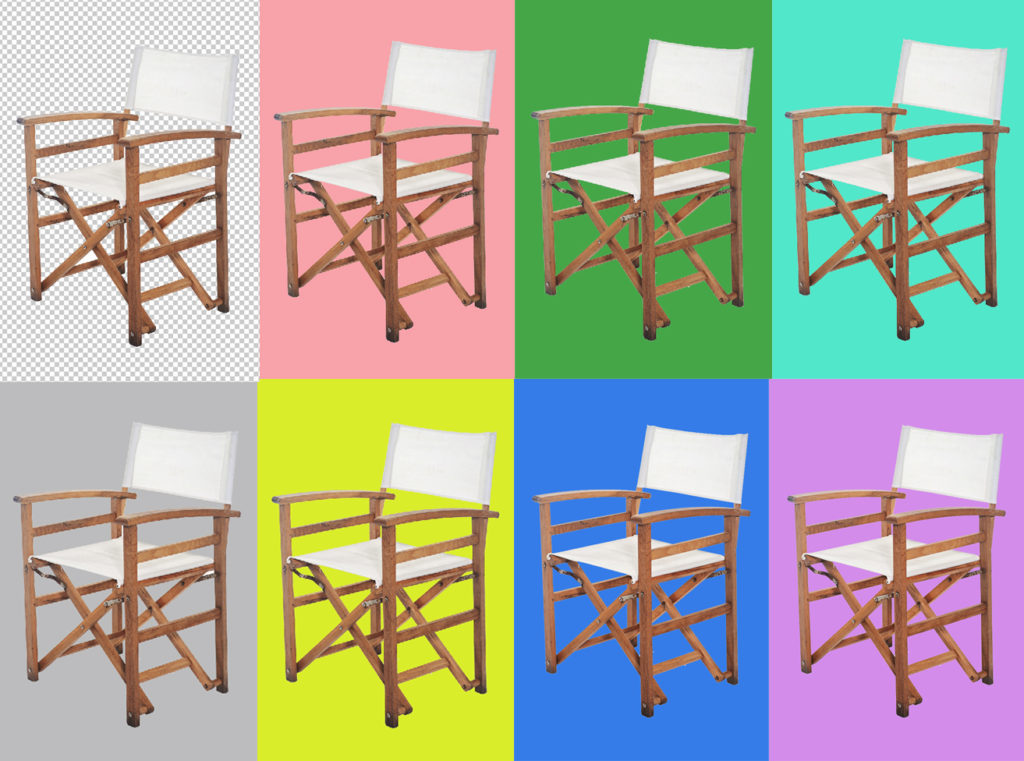 You'll be able to scale the same product to fit to multiple sizes, such as website banners, squares for social posts and portraits for printed materials.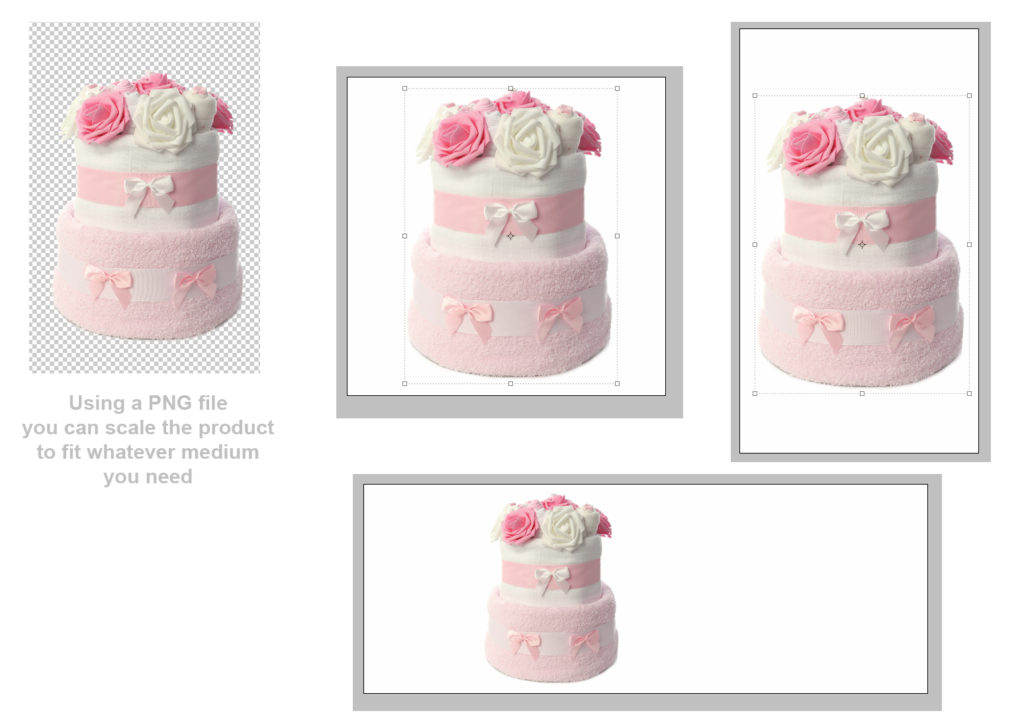 Is this limited to small products only?
Nope, check out these products including a caravan!