Personal vs. Impersonal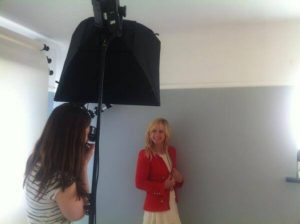 At Studio Shotz Photography, we treat our clients as individuals and giving them exactly what they want. We don't run an impersonal photographic service, we want to give you what you deserve – a personal and enjoyable experience with photos that you are proud of. Some photographers move you around their studios like objects on a conveyor belt where everyone gets the same type of pictures, the same poses with the same props. They might offer you a glitzy pampering day but in reality when you arrive you will be part of a large impersonal money-making machine.
Professional vs. Amateur / Hobbyists
With a BA (Hons) Degree in Commercial Photography, eight years in the working practice and continued training in the Art of Photography and Digital Media, Zelda de Hollander is a true professional. Only using fully qualified hair and make up stylists, tried and tested printing partners and the best equipment on the market, the quality you're receiving is impeccable.We are fully insured for employee and public liability so you have the peace of mind that you/we are totally covered for the photo shoot. The term 'professional photographer' is used far too loosely. Amateurs, Students and Hobbyists use it on their websites and advertisements with no justification. You wouldn't trust an unqualified doctor, so don't risk putting your faith, and your money, in someone that only calls themselves a photographer at the weekend. Not registering as a business, means no business insurance. God forbid anyone should get hurt during a photo shoot, but many freelancers photographers don't have insurance of any kind. Do you really want to risk it?
Honest Pricing vs. Hidden Costs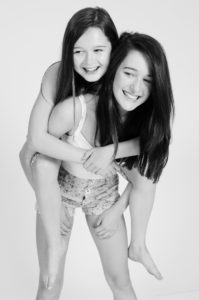 We are proud of our honest pricing, which we happy display on our website for all clients to see. When you compare us with any other photography studios or freelance photographers you will find no hidden costs – the price you see is the price you get. Paying for a cheap photo shoot that costs from as little as £10 may feel like you're getting a bargain but the fact is nobody can run a business in this way without employing hidden costs and having a tough sales team bullying you into buying images you don't want at the end of your experience.
Professional vs. Automated Printing
Some people may feel our prints are expensive but we pride ourselves on our exceptional quality with all our products. We print onto the best smooth pearl professional photo paper you can buy. Our prints are ideal for wall displays as they are guaranteed to last. They are hand edited by eye by a professional photographer for the best results every time. Why pay for a photo shoot then get low grade machine automated prints that detract from the beauty of the image? Cheap prints might seem like a great deal at first but the reality is that those pictures are printed on machines that are no better than standard home printers, the colours are dodgy and the quality simply won't last a lifetime. We encourage you that should you want to print your images, whether from our photo shoot or your own camera, then go pro!
Open Studio vs. No Entry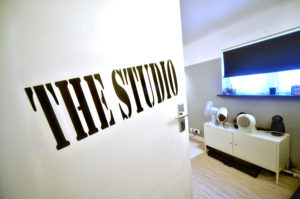 You may be a little perplexed when searching for the photographer that's right for your needs. Come and have a look at our studio space, have a chat about what you want from your photography experience, ask questions and get all the information you need with no obligation. Some photographic studios don't invite visitors in until the time of their actual photographic shoot. This is not surprising as with so many hidden costs, cheap set-ups and fierce marketing strategies it's not in their interest to disclose beforehand what a very expensive day it could be for you.
Service vs. Free Gifts
At Studio Shotz, we pride ourselves on our service. We love what we do and from the feedback we have had we are sure you do too! We do not offer discounts or deals; our prices are the lowest we can possibly make them so you're already getting a good deal! How can you trust those photography studios and photographers that tell you that you've won a free photo shoot! Nothing is free these days and you'll end up disappointed with the images you've bought after the aggressive 'hardsell'. Watch out for the photo studios that offer a free 5×7 print with their free packages. It's only a hook; you'll end up paying for it later!