STUDIO FAMILY PHOTO SHOOT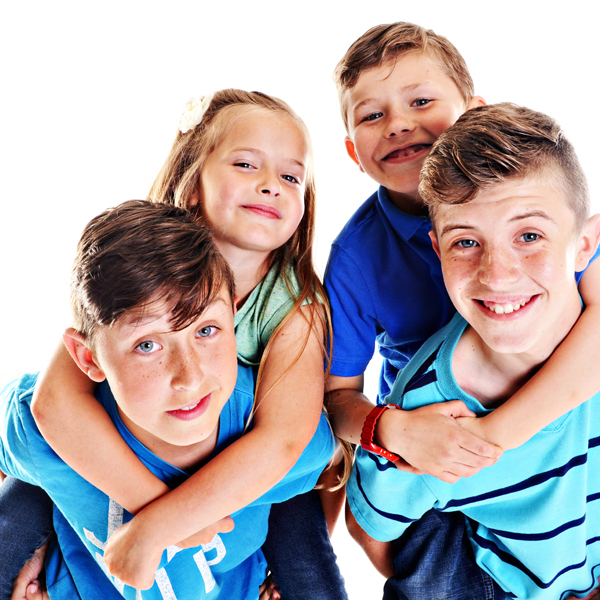 At Studio Shotz Photography we provide innovative, modern photography capturing your precious moments, unique style and individuality, presented beautifully in the finest photographic products.
Our studio style is fun, informal and relaxed; capturing gorgeous expressions and precious moments as they happen.
Our studio sitting is designed for 4 people, comfortably housing you (with absolute maximum of 6) within our studio space. The studio operates on an appointment only basis, we are available Monday – Saturday, 9am – 7pm.
Our studio sitting fee is £50 which covers the photographer's skills, specialist editing time & personal consultations. Our Canvas Prints start at £155, and our bespoke wall frames start at £195.
FAMILY STUDIO PACKAGE
only £50
Not only do you get an hour long studio shoot, but you get a password protected online album to view all your sessions images and a 7×5 Photographic Print of your choice.
We're happy to offer additions and amendments to our photo shoots including use of a make-up artist, photographing on location and longer shooting times.
Our preferred make-up artist can be booked directly through us for £50; please contact us to discuss this for multiple clients or larger groups. We're also happy to take your photo shoot out of the studio and create your images on location, as well as offer longer shooting times and additional outfit changes. Please contact us directly to discuss these and any other requirements you may have.
I would like to thank Zelda for making my daughters first birthday a moment to cherish forever. Thank you for making us feel so comfortable and relaxed that it was as if we had been coming for years! Beautiful pictures, lovely studio and amazing photographer
Zelda – they are stunning, thank you so much, I will struggle to choose!!